Who We Are
Archives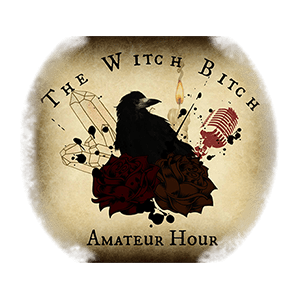 Meet Charlye Michelle and Macy Frazier, also known as the hosts of The Witch Bitch Amateur Hour. They invite you to join them as they explore the overly complicated and highly debated world of all that is spiritual. Sit back, relax, an enjoy as these Basic Witches provide you with lots of laughs - and hopefully some learning - along the way
Charlye -- Healer, Baby Pagan, Eclectic Witch
After a lifetime of not knowing how to classify herself, or what she believed, Charlye finally felt a sense of coming home when she observed her first solitary Samhain ritual in 2017. Since then, she has been devouring every bit of information, and misinformation, she could get her hands on. Often asking herself, "why is being true to yourself so fucking hard"?
Macy -- Empath, Health Enthusiast, Earth Witch
After practicing her first smudge ritual in 2017 and feeling an overwhelming sense of belonging and power pulse through her body. Macy, like Charlye, is on a path of exploration. Interested in energies of flora and fauna, Macy feels very tied to the woods and animals that live within them. Macy thrives on procrastination and improvisation, so her segments on the show are typically on the spot. Which she hopes is a good thing?
Contact
We love to hear from you so please send us an email wbahpodcast@gmail.com Please feel free to share, like and subscribe, you can also reach us on the following:
Patreon Coven Members
Here's A List of the Baddest Witches in Town - You Guys Keep Our Podcast Going
Jessica B. Veronica T. Charles "Popcorn" Licia C. Clever Kim's Curios Christina M. Corri C. Josephine T. Cheri B. Jenna F. (Leo Rising Tarot) Natalee R.